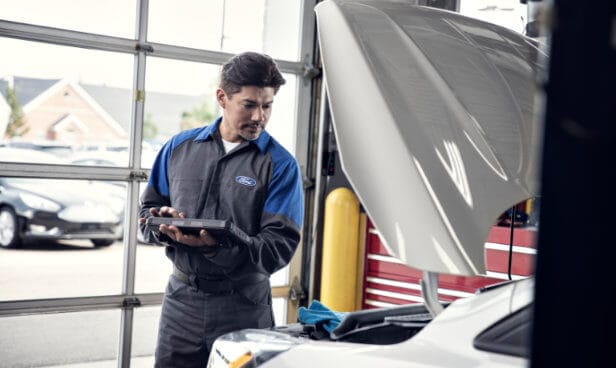 If you're interested in finding a Ford service center in Ellsworth, WI, you've come to the right place. Located at 424 Industrial Road in Ellsworth, our service center is ready to serve you! Read through the following information to discover how our certified mechanics can help you. If you have any questions about any of the maintenance or repairs we offer, please reach out by phone at (877) 999-1413. If you're ready to take advantage of our services, schedule your appointment today.
Ellsworth Ford
Certified Automotive Repair & Services
Our certified automotive technicians offer the following services for your convenience:
Ellsworth Ford
Genuine OEM Parts
Ellsworth Ford offers a range of genuine OEM parts for your benefit. Check out our parts center page to learn more. Our parts specialists would be delighted to help you find the parts you need, so please call us at (877) 225-4952 to discuss what you're looking for. Don't forget to check out our parts specials to see how you can save on your next purchase from our parts center.
Genuine vs. Aftermarket
So why choose genuine OEM parts over aftermarket parts? Genuine OEM parts are designed specifically for your Ford car, truck, or SUV, so there shouldn't be any issues installing them. We update our catalogue of parts regularly, therefore you are always getting the latest and most efficient genuine parts. OEM parts are also more likely to stand the test of time because their quality is higher than aftermarket parts.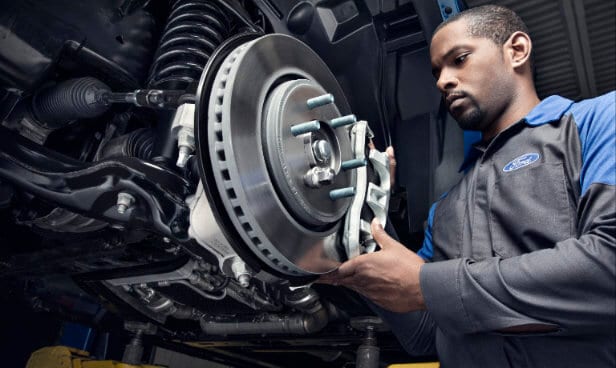 Ellsworth Ford
Certified Automotive Technicians
Ellsworth Ford has a team of highly-trained technicians certified to work with your Ford truck, car, or SUV. We are a cordial, effective team who will work together to ensure that your car's needs are met.
Ellsworth Ford
Dealership Amenities
Our Ford dealership offers shuttle service and rental vehicles to our customers who need to be elsewhere while their car is being repaired or maintained. For those who don't mind waiting, we have Wi-Fi that you can utilize.
Ellsworth Ford
Ford Service Specials
Are you looking to honor your budget when you receive necessary services from Ellsworth Ford? We have a range of service coupons for you to take into consideration.
Ellsworth Ford
Serving Ellsworth, WI, & Surrounding Areas
Ellsworth Ford is proud to offer maintenance and repairs to the Ellsworth, WI, community and the surrounding region. Some of the communities we serve are: Prescott, River Falls, Baldwin, Red Wing, and Spring Valley.