Leasing vs. Buying a Car in Ellsworth, WI
Which will suit your lifestyle best, leasing or buying your next vehicle? There are advantages to both options. To help you decide, the team at Ellsworth Ford has put together this leasing vs. buying guide for your review. If you have any questions, please contact our Ford dealership in Ellsworth, WI, by phone at (715) 941-4047 or through our online form.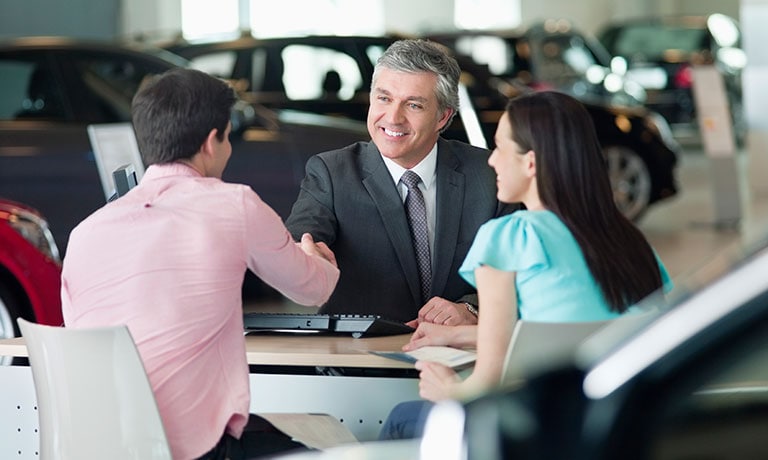 Car Leasing
Pros of Leasing a Car
Affordability
Save money when you lease a Ford truck, car, or SUV! You will typically pay less per month than you would if you were financing a new vehicle. Additionally, a new vehicle is covered by the original factory warranty during the life of the lease.
Always in a New Vehicle
If you prefer experiencing the latest and greatest in infotainment, performance, and accommodations, leasing may be right for you. Most leases last between 24 to 36 months, meaning you can be behind the wheel of a new vehicle as often as you like.
Fewer Repair Costs
You'll find that leasing, in addition to offering more manageable monthly payments on the vehicle and features you love, will also cost you less when it comes to receiving repairs. This is because you are driving a newer vehicle that has not had time to wear down to the point of needing frequent repairs and replacements.
Ease of Trade-In
When your lease ends, you'll find that the return process is a simple and straightforward one. Unless you wish to trade for a newer vehicle, you are under no obligation to lease another Ford from us after your lease contract ends. Additionally, you will not need to concern yourself with selling your vehicle, as the vehicle is owned by Ellsworth Ford.
Cons of Leasing a Car
Mileage Restrictions
When you lease, you are restricted in mileage for the life of your contract. Depending on your contract, you may be required to pay over-mileage fees if you go over the agreed-upon mileage.
Wear & Tear Costs
If your wear and tear is excessive, you may be charged at the end of your lease. What is excessive wear and tear? Below are some examples. Note that this is not an exhaustive list.
Scratches
Bad color match for paint repairs
Bumper damage
Sanding marks
Body damage more than 2-inches in diameter
You Do Not Own the Vehicle
A lease provides you with the right to use the vehicle for a specified period of time. It is owned by the lender. Unless you wish to purchase your leased vehicle from Ellsworth Ford, you will be required to turn it in at the end of your lease contract.
Car Buying
Pros of Buying a Car
Equity
Once you have finished paying off your vehicle, you have total ownership of it of it and its current market value. Your long-term costs will be generally lower the longer you own the vehicle because the equity belongs to you.
No Mileage Restrictions
Drive as far as you want, when you want, when you finance your vehicle.
No Appearance Restrictions
Have you always dreamed of a hot pink sedan? Do you appreciate luxurious accommodations not found on a standard build? Are those shiny new wheels calling your name? You can customize appearance to your heart's content when you buy your vehicle.
Vehicle Trade-In Value
If, at some point in the future, you decide you want a new vehicle, you can trade your vehicle in.
Cons of Buying a Car
Depreciation
Financing a vehicle means losing value within the first 12 months of driving it off the dealership lot.
Higher Payments
If you don't have a trade-in and don't put down a sizeable down payment, your monthly loan payments will likely be higher than lease payments on a comparable vehicle.
Length of Time to Financially Benefit
If you decide to sell before your loan payments are complete, you may wind up owing money.
Added Repair Costs
In the long run, your vehicle will need more repairs as it ages. And if you own the vehicle after the factory warranty expires, you are responsible for repair costs.
Which Option is Right for Me?
Depending on your lifestyle and how often you drive, one payment plan may suit you better than the other. If you mainly use your vehicle to commute to and from school, work, and the grocery store, leasing might be the better option. Do you take long and frequent road trips? Then financing could be right for you.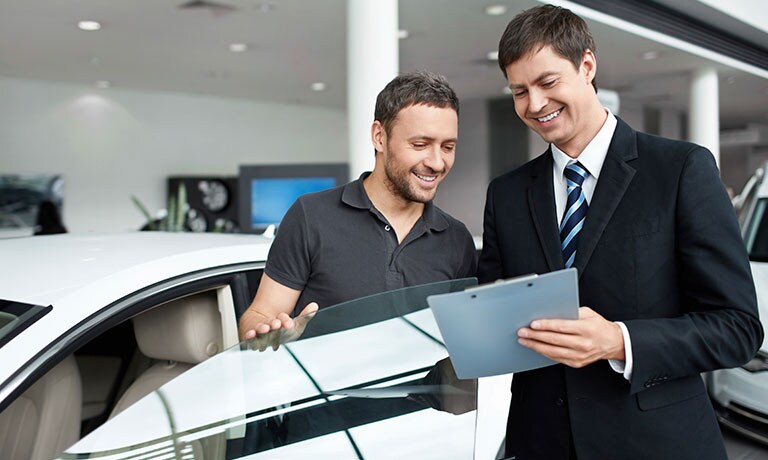 How can we help?
* Indicates a required field