Ford Finance Center - Ellsworth, WI
Are you looking to save on your next Ford vehicle? The finance center at Ellsworth Ford is staffed by a team dedicated to ensuring that you walk away with a vehicle you love and a manageable payment plan. Learn more about our financing options in the following guide crafted by our team. If you have any questions, reach out to our Ford dealership in Ellsworth, WI, by phone at (715) 941-4047 or through our online form.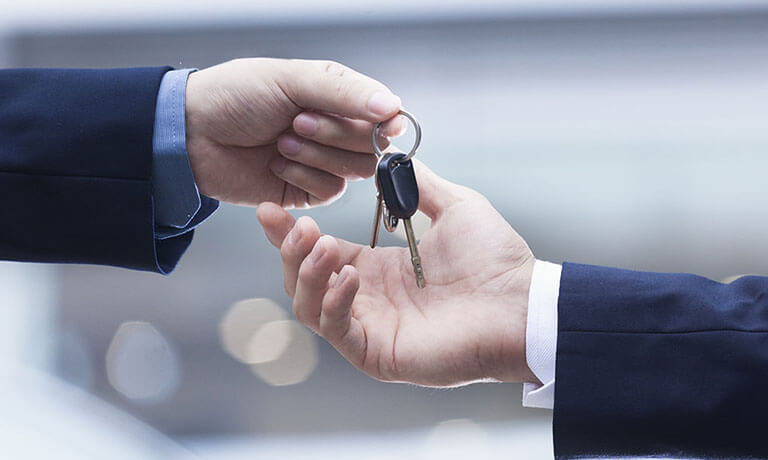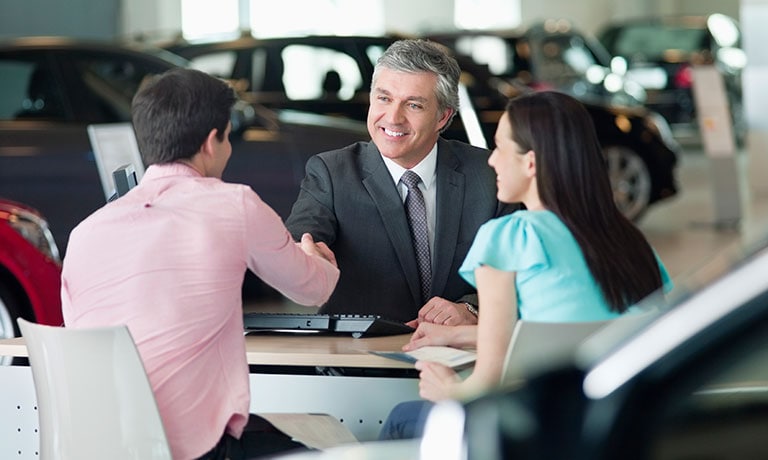 Apply Online
If you're interested in taking the next steps to secure a vehicle we have available through our dealership, you can begin by pre-qualifying for credit using our secure finance application, which will allow you to apply for financing entirely online.
Ford Financing Options
There are four Ford financing options available, which you can review in the following list.
Standard Purchase. No mileage limits? Check. Customizable? Check. Build equity? Check. This is the typical method that most people financing a vehicle tend to follow. You can do a standard purchase with a new, used, or certified pre-owned (CPO) Ford.
Flex Buy. Flex Buy is an exclusive offer limited to people who use Ford Credit. This payment structure will give you access to lower payments for the first three years. Location restrictions apply.
Red Carpet Lease. If you prefer to get behind the wheel of a new vehicle frequently, leasing may be right for you. We offer a range of mileage contracts and lease-end options.
Ford Options. This program is exclusively designed to help you finance a Mustang Mach-E or F-150 Lightning. You'll be able to take advantage of lower monthly payments, with a final balloon payment at the end of your contract. This program also offers flexibility and a streamlined return process. Location restrictions apply.
For more information, you can view this Ford Credit guide.
Finance Tools
If you'd like to estimate your credit, we offer access to a free Equifax® credit score to make your calculations easier. You can also learn more about our finance team and what we bring to the table on our finance center page.
Meet Our Team
Our team is made up of a pool of talented, hard-working individuals who will work with you to set up a finance or lease plan suited for your budget.
Apply for Credit
You can apply for credit using the online Ford credit application to get started on your purchase journey if you prefer the Ford Credit purchase plan.
Buying vs. Leasing
Which is better for your lifestyle, financing or leasing? When you finance, the vehicle is yours once you finish paying it off. If you want to paint it an exotic color, add aftermarket accessories, or drive it for miles to come, it's yours until you decide to sell it. When you lease, you get to experience up-to-date infotainment, premium comforts, and upgraded performance on with the opportunity to upgrade to the latest model at lease end.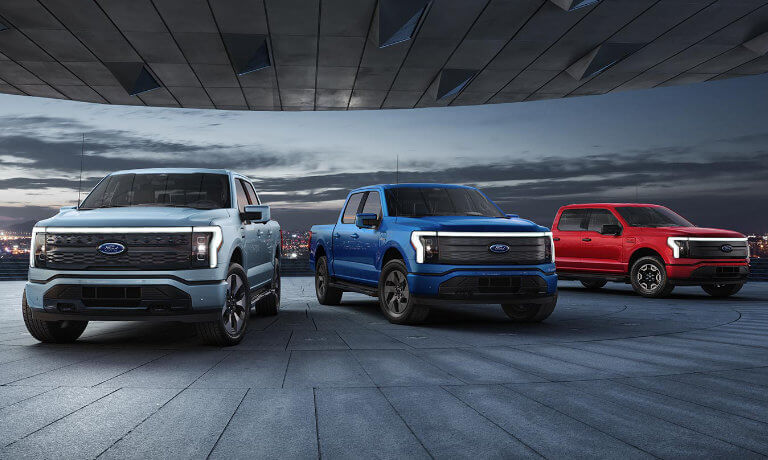 Ford Finance Deals
If you're interested in saving on your next Ford vehicle, consider one of the attractive monthly payment plans curated by the Ellsworth Ford finance team.
View Current Offers
Ford Protection Plans
There are four Ford Protection Plans to choose from, each offering unique flexibility.
Ford Protect® Extended Service Plans. You can plan for future challenges after your New Vehicle Limited Warranty expires with help from the Ford Protect® Extended Service Plans.
GAPCoverage℠. Reduce your financial obligations if your Ford is stolen or damaged beyond repair with GAPCoverage, which covers the gap between insurance and your remaining finance balance.
WearCare®. WearCare is a protection package for people under a lease contract. This plan can help protect you from some excess wear and tear charges.
Ford Insure. Earn up to 40-percent discounts with insurance from American Road Services Company.
If you would like to learn more about the Ford Protection Plans available, read more here.
What to Bring to the Finance Center
Apply online pre-approval notification, if any
Driver's license or government-issued ID
Proof of income such as W2s, paystubs, or a letter of employment
Proof of residence: apartment lease, bank statement, pay stub, or utility bill showing your name and address
Proof of vehicle insurance
Source of down payment
Trade-in: vehicle title (or lienholder information), registration, all original equipment
How can we help?
* Indicates a required field